This 17 night holiday to Burma is a like brilliantly penned novel. Full of twists and turns, excitement at every step. And to quote a man who knew a thing or two about novels, Rudyard Kipling wrote in his letters: 'This is Burma and it will be quite unlike any land you know about.'
Yonder's Land of Legends and Enlightenment is a carefully crafted Burma itinerary providing a cultural tour of Myanmar with an intriguing mixture of ancient culture, colonial history and contemporary indulgence. You'll be accompanied down the road less travelled by dedicated expert local guides and drivers who will show you the very best elements of their spectacular country.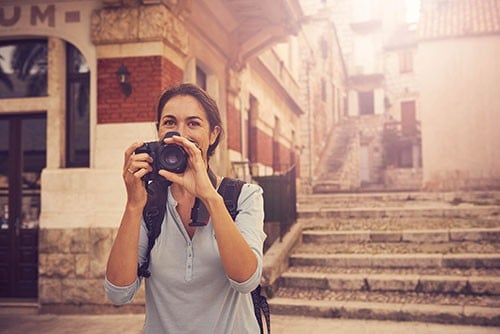 Let us create a personalised holiday
All Yonder holidays are tailor-made and can be created around your budget. Call an expert: 0203 880 8585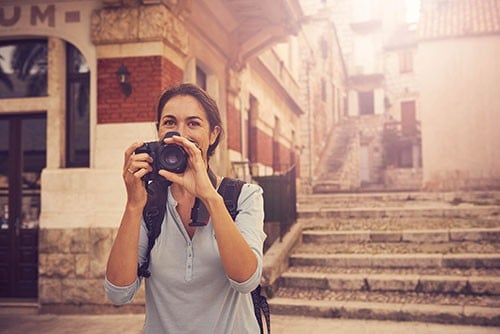 Let us create a personalised holiday
All Yonder holidays are tailor-made and can be created around your budget. Call an expert: 0203 880 8585
Sample Itinerary
The itinerary below is just a sample to help you envisage just what amazing adventures might be possible

DAYS 1-3
Yangon
Arriving into Yangon always produces a lightning bolt of excitement; it's a city of immense history and culture. A you walk into the arrivals hall, you'll be greeted with a friendly smile and will be effortlessly chauffeured to The Strand hotel in the heart of the city. Once you've found your feet, your guide will be waiting to take you on a walking tour of Yangon. Later, you can jump in the car and hit the craft and textile stalls of Scott's Market and then move on to marvel at the 2,000-year-old Sule Pagoda surrounded by a park and elegant colonial era buildings. Saving the best till last, Shwedagon Pagoda is the ultimate symbol of Burma, beautifully decorated in gold and encrusted with precious stones and crowned by a 76-carat diamond. 

DAYS 3-5
Mandalay
After an early breakfast, you'll be driven to the airport for your short flight to marvellous Mandalay. The royal city is fascinating and you'll quickly find that the people are rightly proud of their extraordinary heritage. There is much to see and do, from visiting the bronze casters and gold leaf pounders, to the spectacularly ornate carved teak monastery known as Shwe Inbin.The ancient capital of Amarapura is just a short drive from the city centre, where you'll walk over the 200-year-old U Bein teak bridge.  On your second day, you'll venture out of Mandalay to Mingun to see its huge stupa and the world's largest uncracked bell (weighing just 90 tons!). Home will be Rupar Mandalar, a beautiful and spacious retreat a short drive from the action. 

DAYS 5-6
Pyin Oo Lwin
You are going on an adventure to Pyin Oo Lwin, formerly the summer seat of the colonial summer administration and also  known as Maymo. You'll overnight at the Aureum Palace from where you will visit the charming botanical gardens, Governor's Residence (if the staff turn up for work!) and the Purcell clock tower. However, the true reason for overnighting is to catch the train across the Goktiek viaduct, still the largest bridge in Myanmar and once described in the Great Railway Bazaar as 'a monster of silver geometry in all the ragged rock and jungle, its presence was bizarre'.  It's a memorable journey and one that few have the chance of experiencing.

DAYS 6-9
Bagan
Very soon after touching down in Bagan, the seemingly endless fields of temples will stretch out before your eyes. After check-in at the Hotel at Tharabar Gate, you'll walk out the front door to explore the Ananda temple, one of the the first great temples of Bagan. Thereafter, your car will be on standby to seamlessly move you around the archeological zone. Try as you might, you'll never see all of the 2,200 temples from the ground so the ultimate way to really appreciate the extraordinary landscape is from the air with a hot air balloon flight. You'll have a change of scenery from dusty plains of Bagan at the extinct volcano of Mount Popa whose shrine at the top dedicated to animist spirits known as 'nats'.

DAYS 9-10
Kalaw
Next stop Kalaw for a real taste of off the beaten track Burma. En route, you'll swing past the Pindaya caves which house thousands of Buddha images and statues placed on ledges by pilgrims over the centuries. The narrow (and occasionally bumpy!) road winds its way up towards the former hill station of Kalaw, high on the Shan plateau and surrounded by rolling hills and pine forests. It's here that you will come across genuine people in their traditional costumes from the various ethnic tribes that come from the surrounding areas. They gather for the five-day market, often using horse and cart to transport their produce. There will be time to relax in the charming gardens of the Amara Hill Resort before night sets in.

DAYS 10-13
Inle Lake
As you hit Inle Lake, you'll immediately appreciate the immense natural beauty of this vast expanse of water hemmed in by the steep hills of the Shan plateau. And at The Sanctum, you'll experience superb Burmese food and hospitality. Older generations of the indigenous Inthar people still fish using their traditional method of using their legs to row, leaving their hands free to deploy their large nets. Their homes are the stilt villages, each with its own trade, from silversmiths to lotus flower silk weavers. Inevitably, Inle Lake also has its fair share of gold and white temples, along with some spectacular teak monasteries suspended above the water. A particular favourite experience of ours, is exploring the Indian pagoda complex that is slowly being overrun by the jungle. Lara Croft eat your heart out.

DAYS 13-17
Ngapali
When you feel the golden sand between your toes on the long crescent-shaped beach at Ngapali, the ubiquitous temples and stupas will be left behind. There will be no sightseeing, no getting in and out of cars. Just long lazy days under a thatched parasol watching the gently lapping waves in the Bay of Bengal. You could opt to swap the beach for the pool but that's about as hard as your decision-making will have to be. You'll be well looked after at Sandoway Resort, where you can dine of superb Italian food beneath the stars. A few days basking in the sun in Ngapali soothes the soul and body after the cultural immersion of the rest of Burma.

DAYS 17-18
Yangon
You'll have to drag yourself away from Ngapali beach for the flight to Yangon. On arrival, you'll head back to The Strand for your final night in Burma before catching your international flight home. There will be a few spare hours in the afternoon in which you can go out to have one last look around this magnificent city, perhaps visiting a gallery or wander around the grid-like streets to take in the comings and goings of daily life in the Burmese capital.

Why Book with Yonder?
We know Yonder like the back of our hands
We know our destinations inside-out. Each has been visited on many occasions. We've even lived in some of them in order to really get under their skin.
Truly tailor-made itineraries
We spend time listening to your Yonderlust
We feature sample itineraries on our website to give you a flavour of what is possible. Every itinerary we create is unique and only for you
Why go Yonder?
For us, Yonder is a philosophy, a way of life. Out in the wide, blue Yonder, life waits to be lived.
But, in our view, it's not in a crowded resort where the plastic and the mediocre are rife. We refuse to climb aboard the conveyor belt of mass tourism.
What you get for your money
This itinerary would typically cost from £2,900pp per person inclusive of international flights, staying in the specified hotels and having the services of a private chauffeur guide. The costs can vary based on season, room type and board basis. All our holidays are tailor-made and can be created around your budget.
Call an Escapologist 0203 880 8585
Go Yonder...

It's so simple

1
Tell us your Yonder lust…
We'll get to know you, what destinations excite you and how you would spend your perfect holiday. This is personal service as you've always wished it could be!
2
Then We'll Get To Work…
Only when we feel we've glimpsed your travel soul will we start crafting your unique itinerary. And then we will refine it until you're as excited as we are.
3
While You… Relax!
Once you've booked, we will dedicate ourselves to ensuring your wishes are met at every step of the journey. And we're there 24/7 so you can just relax!
As Featured By