A pocket rocket tour of Yonder's favourite destinations in Malaysia. You'll seamlessly drift between the dizzying heights of KL, the colonial decadence of Penang and the paradise beaches of Langkawi.
What could be more delectable than this perfect blend of the new, the old and the timeless? Well, not much, in our humble opinion. This itinerary combines glitz and glamour with immense history and a beachcomber's paradise. And Yonder's Malaysia has it all for those with luxury, service and cuisine at the top of their agendas.
*Every Yonder itinerary is uniquely created to suit our individual clients. Destinations, hotels, lengths of stay and even modes of transport are all decided by you, with the help of our local knowledge and expert guidance.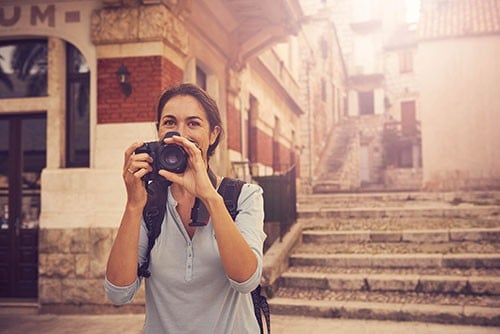 Let us create a personalised holiday
All Yonder holidays are tailor-made and can be created around your budget. Call an expert: 0203 880 8585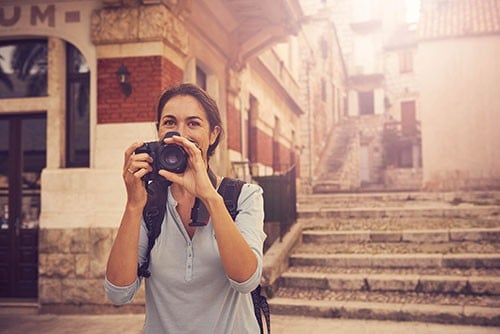 Let us create a personalised holiday
All Yonder holidays are tailor-made and can be created around your budget. Call an expert: 0203 880 8585
Sample Itinerary
The itinerary below is just a sample to help you envisage just what amazing adventures might be possible

DAYS 1-3
Kuala Lumpur
There is nothing more satisfying than knowing that after you have jetted into Kuala Lumpur on your long-haul flight, you'll be whisked away by a waiting chauffeur. Your destination is Villa Samadhi, a super sensual little boutique hotel in the leafy embassy district. From here, you can set out to explore thronging KL. Whilst it is the Petronas Towers that dominate the skyline, at ground level you experience the the juxtaposition of the old Malay and colonial era buildings being dwarfed by modern skyscrapers. A walk through Chinatown, with its smells and colours, will ignite your senses and even if retail therapy is not your thing, just seeing the massive KLCC mall is an experience. The Batu caves outside town are an extraordinary sight but you'll need your walking shoes on to climb the 272 steps.

DAYS 3-5
Penang
It's a short flight from KL to the island of Penang; its not dissimilar in time to the transfer on arrival from the aiport to the UNESCO world heritage site of Georgetown. Over the course of more than a century, the check-in procedure at the magnificent Eastern & Oriental hotel that been honed to perfection. The doormen in their pith helmets will help you through the old revolving door.  You'll soon be settled into your suite and enjoying the grace and splendour of a bygone era. Refreshed, you can go out on foot with your Yonder guide to explore the streets, lanes and many hidden delights of Georgetown.

DAYS 5-14
Langkawi
Finally the picture perfect beaches of Langkawi are in sight. Another short flight and you'll soon feel the powdery white sand between your toes. Your destination is Datai Bay on the northwestern tip of Palau Langkawi. You'll take up residence in the Datai for the next nine nights, relishing the endless relaxation and hedonistic pleasures surrounded by Mother Nature's ancient rainforest and teeming seas. This is lazy lounging at its most sophisticated.

Why Book with Yonder?
We know Yonder like the back of our hands
We know our destinations inside-out. Each has been visited on many occasions. We've even lived in some of them in order to really get under their skin.
Truly tailor-made itineraries
We spend time listening to your Yonderlust
We feature sample itineraries on our website to give you a flavour of what is possible. Every itinerary we create is unique and only for you
Why go Yonder?
For us, Yonder is a philosophy, a way of life. Out in the wide, blue Yonder, life waits to be lived.
But, in our view, it's not in a crowded resort where the plastic and the mediocre are rife. We refuse to climb aboard the conveyor belt of mass tourism.
What you get for your money
This itinerary would typically cost from £2,900pp per person inclusive of international flights, staying in the specified hotels and having the services of a private chauffeur guide. The costs can vary based on season, room type and board basis. All our holidays are tailor-made and can be created around your budget.
Call an Escapologist 0203 880 8585
Go Yonder...

It's so simple

1
Tell us your Yonder lust…
We'll get to know you, what destinations excite you and how you would spend your perfect holiday. This is personal service as you've always wished it could be!
2
Then We'll Get To Work…
Only when we feel we've glimpsed your travel soul will we start crafting your unique itinerary. And then we will refine it until you're as excited as we are.
3
While You… Relax!
Once you've booked, we will dedicate ourselves to ensuring your wishes are met at every step of the journey. And we're there 24/7 so you can just relax!
As Featured By