Go biking amid the astonishing ruins of ancient civilisations, scale a mini mountain in Tea Country, seek out leopards and elephants on safari, and finally unwind amid the sheer bliss of a luxury tropical beach hotel.
We venture north into the Cultural Triangle for some easy-going and fascinating history lessons accompanied by bike rides through paddyfields and even the option of horse riding through stunning landscapes. Next, we'll head towards the verdant tea plantations in the centre of the island where a mini mountain is waiting to be scaled. Then, we sample Sri Lanka's wildlife wonders, from leopards to elephants. The natural history of Yala National Park will leave everyone in awe. And finally just a stone's throw from Galle fort are a series of beautiful beaches with gentle surf which is perfect for the kids to master the art of body boarding or surfing.
Itinerary Highlights
Climb Sigiriya Rock Fortress

Travel through Tea Country by train

Private family safari in Yala National Park

Canoeing, surfing and bike riding

Children's walking tour of historic Galle Fort

Blissful beach stay
What's Included
International flights

Private expert family guides

Hand-picked child friendly hotels

Interactive and interesting activities for kids

Dedicated Family Escapologist support 24/7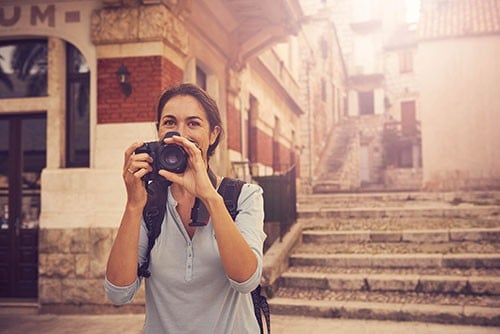 Let us create a personalised holiday
All Yonder holidays are tailor-made and can be created around your budget. Call an expert: 0203 880 8585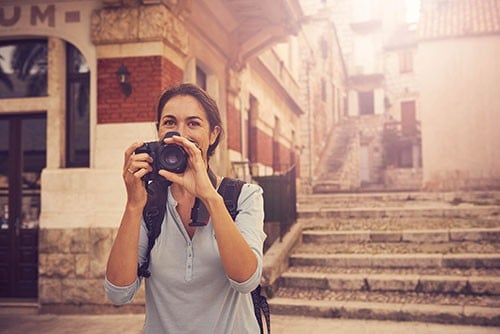 Let us create a personalised holiday
All Yonder holidays are tailor-made and can be created around your budget. Call an expert: 0203 880 8585
Sample Itinerary
The itinerary below is just a sample to help you envisage just what amazing adventures might be possible

DAYS 1-4
Cultural Triangle
As your plane touches down in Colombo airport, your family holiday in Sri Lanka, your private Yonder chauffeur guide will be waiting to seamlessly transport you north towards the Cultural Triangle. You'll check into the luxurious and exotic Ulagalla resort where the children can roam free (or under supervision from one of the willing hotel staff) on foot, on bikes or on horseback, safe in the vast estate. Its from here that you'll climb the Lion Fortress, also known as Sigiriya Rock, and visit the fantastic interactive museum at its base.

DAYS 4-7
Tea Country
The drive towards Ella in the heart of Sri Lanka's Tea Country is spectacular. On arrival at Nine Skies perched above the Finlay Tea Estate, you'll immediately feel at home. It will act as your basecamp for the assent of Mini Adam's Peak, a bite-sized challenge perfect for youngsters. And after you've run out of puff you can jump aboard a train and travel over the famous, colonial-era Nine Skies Bridge for a unique new perspective on this exceptional country.   

DAYS 7-9
Yala National Park
Arriving at your tented safari camp, the youngsters will immediately sense the excitement in the air. Kulu Safaris, on the edge of the national park, is itself a thoroughfare for amazing wildlife. You'll go on two private safaris into the park and will hopefully encounter leopards, elephants, sloth bear, jackals and a variety of other mammals, birds and reptiles. The watering hole within the safari camp can be explored by canoe with a guide, who will happily teach your little fledglings about the extraordinary nature.

DAYS 9-14
Galle and the Southern Beaches
Following the southern coast, you explore the lighthouse at Dondra, the southernmost point in Sri Lanka, before continuing on towards Galle. Your destination is the delightful Frangipani Tree, perfectly located between Galle Fort and a number of safe surfing and swimming beaches. Your driver will be on hand to take you into the old colonial fort for a child orientated tour with our favourite resident historian. You'll  explore the alleyways and ramparts, hearing captivating stories of years gone by.

Why Book with Yonder?
We know Yonder like the back of our hands
We know our destinations inside-out. Each has been visited on many occasions. We've even lived in some of them in order to really get under their skin.
Truly tailor-made itineraries
We spend time listening to your Yonderlust
We feature sample itineraries on our website to give you a flavour of what is possible. Every itinerary we create is unique and only for you
Why go Yonder?
For us, Yonder is a philosophy, a way of life. Out in the wide, blue Yonder, life waits to be lived.
But, in our view, it's not in a crowded resort where the plastic and the mediocre are rife. We refuse to climb aboard the conveyor belt of mass tourism.
What you get for your money
This itinerary would typically cost from £2,900pp per person inclusive of international flights, staying in the specified hotels and having the services of a private chauffeur guide. The costs can vary based on season, room type and board basis. All our holidays are tailor-made and can be created around your budget.
Call an Escapologist 0203 880 8585
Go Yonder...

It's so simple

1
Tell us your Yonder lust…
We'll get to know you, what destinations excite you and how you would spend your perfect holiday. This is personal service as you've always wished it could be!
2
Then We'll Get To Work…
Only when we feel we've glimpsed your travel soul will we start crafting your unique itinerary. And then we will refine it until you're as excited as we are.
3
While You… Relax!
Once you've booked, we will dedicate ourselves to ensuring your wishes are met at every step of the journey. And we're there 24/7 so you can just relax!
As Featured By