Combine not one but two luxurious Aman experiences with the thrill of India's bustling capital, Delhi, the tranquility of the Rajasthani countryside in Ajabgarh and the excitement of eyeballing a Bengal tiger in Ranthambore National park
This is not a Rajasthan holiday experience for the many but for the few. And it is an experience that we at Yonder can't get enough of. As if jetting in to Delhi knowing that you'll be whisked away from the airport like a superstar isn't enough, when you settle into your gilded home-from-home you'll be literally waited on hand and foot. *Every Yonder itinerary is uniquely created to suit our individual clients. Destinations, hotels, lengths of stay and even modes of transport are all decided by you, with the help of our local knowledge and expert guidance.
Itinerary Highlights
Ultimate luxury travel

Explore old Delhi by rickshaw

Aman tented camp and private tiger safari

Experience far-flung rural Rajasthan

Relax in the grounds of a Maharaja's hunting lodge
What's Included
International & domestic flights

Expert guides and private drivers

Luxury accommodation

Private tiger safari

Dedicated Yonder support 24/7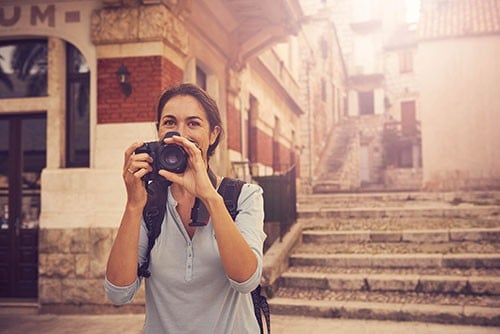 Let us create a personalised holiday
All Yonder holidays are tailor-made and can be created around your budget. Call an expert: 0203 880 8585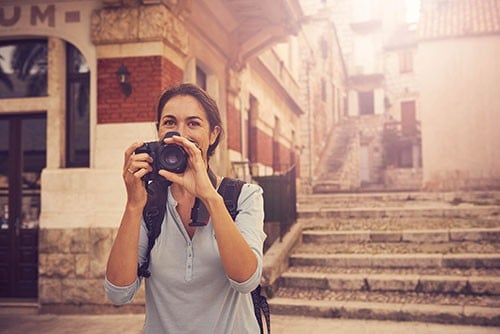 Let us create a personalised holiday
All Yonder holidays are tailor-made and can be created around your budget. Call an expert: 0203 880 8585
Sample Itinerary
The itinerary below is just a sample to help you envisage just what amazing adventures might be possible

DAYS 1-3
Delhi
To the uninitiated, Delhi can be a foreboding prospect. For Yonderers, it is a the first, exciting taste of the utter brilliance of India and Rajasthan in particular. You'll be seamlessly taken to your uber elegant digs at The Lodhi. If you really want to splash out, opt for a suite with its own private plunge pool looking towards Humayun's Tomb. And when you've towelled yourself off, your driver and guide will be waiting to show you mesmerising scenes in the narrow streets of Old Delhi, complete with spice markets, perfume sellers and silk weavers, Gandhi's eternal flame and Lutyens' architectural masterpieces.

DAYS 3-6
Ranthambore National Park
If you don't fancy getting up early to beat the notorious Delhi rush hour, why not take the train to Ranthambore National Park? Either by car or locomotive, the constantly evolving scenes along the way will astonish you. Upon arrival at Aman-i-Khas, you'll be personally greeted by your batman – you'll soon come to think of him as your personal superhero – and will be taken to your Mughal inspired residence.  You'll sense the magic from the moment you step out of your car, to a glass of bubbles of course, and with the national park boundary within sight you'll be itching to set out. With a two early morning and two afternoon game drives your chances of witnessing one of nature's most spine tingling moments: a rustle in the undergrowth and a wild tiger padding out.

DAYS 6-9
Ajabgarh
Your next stop, after winding through spectacular rural Rajasthan for a few hours, is  Amanbagh . Nestled in the Aravelli mountains, Amanbagh is stationed in the grounds of a forming hunting lodge of the Maharaja of Jaipur. Even today, leopards and other wild animals roam free. But it is the brilliant combination of stunning accommodation, jaw dropping scenery and mouthwatering food that make a stay so blissfully relaxing. An evening Cow Dust tour around the village and beyond is part of the experience as well the opportunity to explore the surrounding countryside either on a tantalising private dining experience or on a cultural expedition. Believe us, you will think after a few days at Amanbagh that you've been swept away by your fairy godmother.

DAYS 9-10
Delhi
The four hours or so in the car on the way back to Delhi will quickly disappear as you take in the never ending changes of scenery. Upon your arrival in Delhi, the familiarity of the Lodhi luxury will make for a welcome feeling. Depending on your flight time, you'll have the chance for some last-minute shopping, take in any sights that you've read about along the journey or have a final immersion in a city that symbolises so vibrantly the spirit of India.

Why Book with Yonder?
We know Yonder like the back of our hands
We know our destinations inside-out. Each has been visited on many occasions. We've even lived in some of them in order to really get under their skin.
Truly tailor-made itineraries
We spend time listening to your Yonderlust
We feature sample itineraries on our website to give you a flavour of what is possible. Every itinerary we create is unique and only for you
Why go Yonder?
For us, Yonder is a philosophy, a way of life. Out in the wide, blue Yonder, life waits to be lived.
But, in our view, it's not in a crowded resort where the plastic and the mediocre are rife. We refuse to climb aboard the conveyor belt of mass tourism.
What you get for your money
This itinerary would typically cost from £2,900pp per person inclusive of international flights, staying in the specified hotels and having the services of a private chauffeur guide. The costs can vary based on season, room type and board basis. All our holidays are tailor-made and can be created around your budget.
Call an Escapologist 0203 880 8585
Go Yonder...

It's so simple

1
Tell us your Yonder lust…
We'll get to know you, what destinations excite you and how you would spend your perfect holiday. This is personal service as you've always wished it could be!
2
Then We'll Get To Work…
Only when we feel we've glimpsed your travel soul will we start crafting your unique itinerary. And then we will refine it until you're as excited as we are.
3
While You… Relax!
Once you've booked, we will dedicate ourselves to ensuring your wishes are met at every step of the journey. And we're there 24/7 so you can just relax!
As Featured By